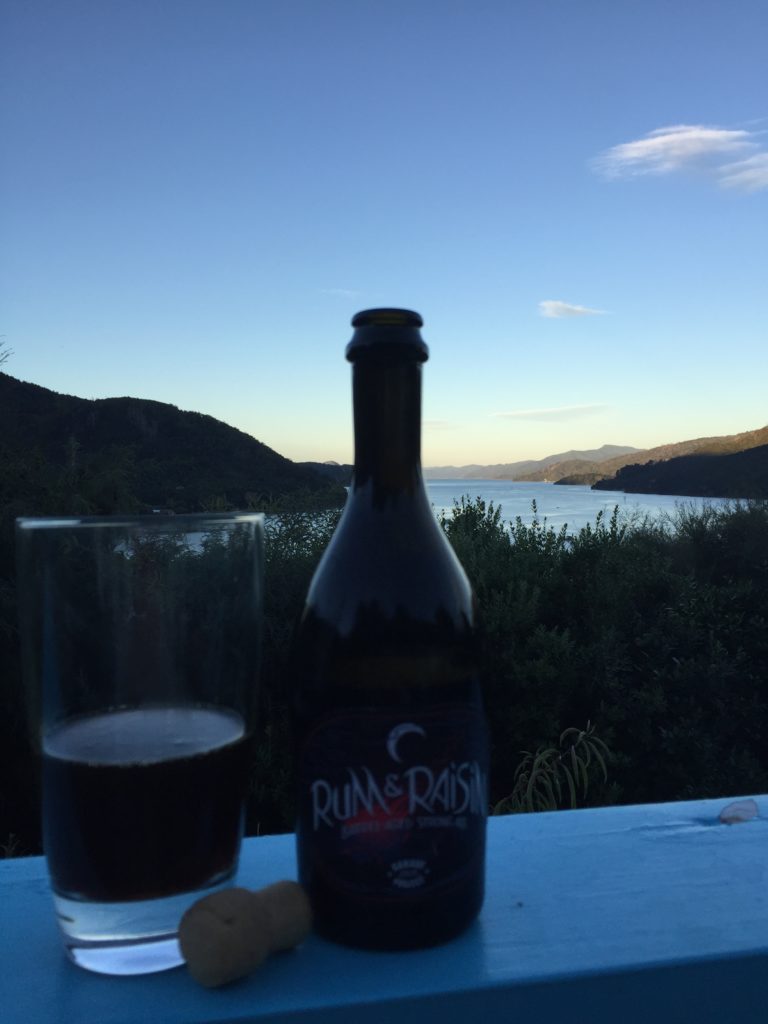 Ever been asked who you would most like to be stranded on a deserted island with? No? Yea that's a weird one, but Garage Project went with that theme here classifying this very limited edition drop as the ultimate decadent desert island beer.
They aren't wrong.
Upon first sip the sweet sultry malts and raisins hit you without warning then the warm rum flows – warming your innards like no other beer can.
Yo Ho, a Pirates Life for Me.
Only the boys (and girls?) at Garage Project could come up with using aged Caribbean rum barrels to infuse the fermentation and add that something extra. The cacophony of flavours on the palette leaves you feeling guilty to have tasted so many at once, a mixture of spices all vying for attention while the dark malts and rum essence slides sneakily down the back of your throat.
At 11.5% this isn't one to have out with the lads before diving, I'd recommend a quiet night at home in the winter among friends or family – cozy around the fire; pirate tales are optional.